For Activteam's designers, great exhibition design requires continuous attention to the smallest detail. Every aspect of a custom stand, down to the tiniest element, is designed and finished to perfection. It is this attention to detail that separates good designers from great ones.
Exhibition booth design and build in Amsterdam, Netherlands.
Activteam targets quality-conscious exhibitors who recognize and prefer high quality over the ordinary, and are willing to pay for it. In an economic climate where most vendors are focused on price and cost-cutting, Activteam is serving exhibitors who understand how the quality of an exhibition stand can reflect directly on the exhibitor results.
While resolving the conflicting concerns of efficiency, affordability and environment, the Activteam design group's attention to details succeeds in adding high value and projecting with original ideas the most positive image for the exhibitor.
Booth designed for IBC Amsterdam trade show.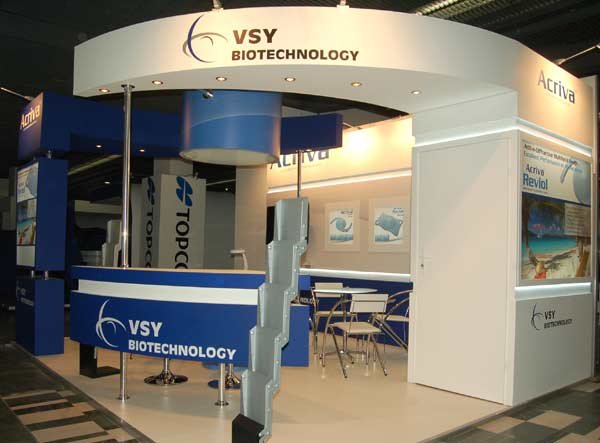 Exhibition booth build in Netherlands.