Exhibition booth design and build at Mobile World Forum Paris, France.
The Mobile Broadband World Forum in Paris, the world's largest Broadband exhibition, attracted thousands of trade show visitors for its 11th anniversary, featuring more than 200 exhibitors all in one place at one time. Huawei, a leading global provider of information and communication technology solutions, commissioned Activteam to design and construct their exhibition booth.
Huawei received three Broadband InfoVision Awards at the Broadband World Forum Europe 2011, including the award for Broadband Innovation of the Year.
Activteam custom booth design and build designed a highly functional custom exhibition booth to showcase the quality of Huawei's products and the their unique corporate culture, with an aesthetically impressive solution in a minimalist design. Design ideas were created by and coordinated with the Activteam exhibition marketing department.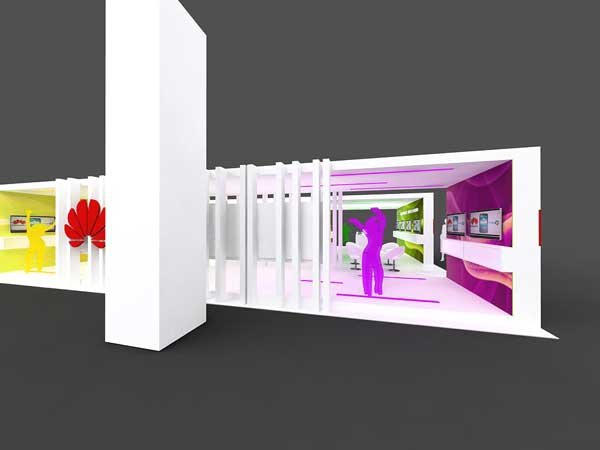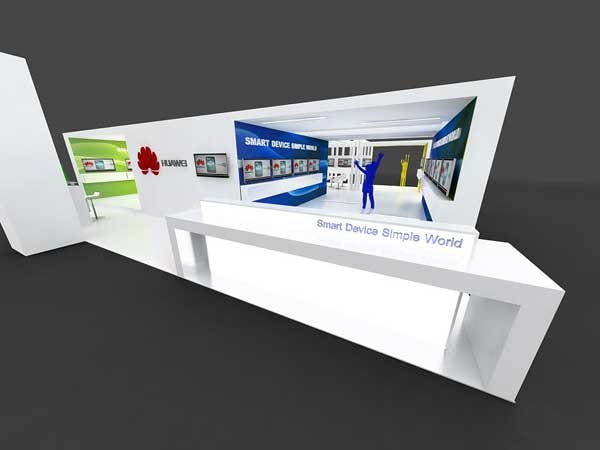 The concept of the Huawei exhibition booth design was based on clear volumes, straight lines and minimalist, elegant shapes. The entire flooring, in laminated glossy materials with back light parts in milky plexiglass, creating a futuristic atmosphere; harmonized beautifully with the lacquered finishing of the interior walls and podiums which were covered with modern abstract designs.